Testimonials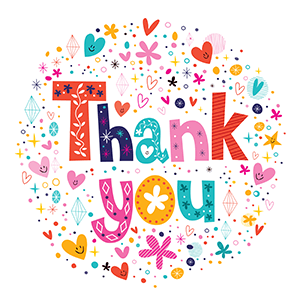 SCHOOL LEAVERS 2020-2021
"Thank you so much for supporting our family through a very difficult year, and for taking such good care of our child. You have taught her so much and given her the best head start for her school life that we could have asked for. Your whole team is incredible and should be so proud of yourselves. I look forward to contacting you for a place for M" T.H and A.A
"I would like to thank all my teachers from the bottom of my heart. I enjoyed a lot here and will cherish those memories forever. You taught me everything.. to play..to socialise.. to communicate and to love each other. Now I am gonna miss you all. Thank you so much for your patience, love and care to me. You all the best teachers. Love to all my hugs and kisses to.. H.M.J
"We know that it's very hard work, so we'd like to take a moment and thank you for patience, kindness and enthusiasm towards our child K. You re such a wonderful teachers" A and W.S
SUNSHINE CLUBS 2020-2021
"To everyone of you in Sunshine Clubs. Thank you for your assistance to our family through Sunshine Club/ Breakfast Club this year. We truly appreciate your love and support for A and we can't believe he is going to be in Year 1 in September. See you all again after the summer break and may you all have an enjoyable summer. Love and prayer " J ,A and A.L
"We have been absolutely thrilled with the care and professionalism that you've provided M with over the past 3 years- it's enabled us to know she is being well looked after, having fun and we've been able to manage our jobs effectively too. Thank you so very much to you and all the amazing team" C AND N
SCHOOL LEAVERS 2019-2020
"To all the amazing staff at St Osmund's Preschool, we can't thank you enough for everything you have done for E. You have provided him with the best foundations ready for him to start his school life, and for that we will be forever grateful. Here's a little gesture which we hope will help the Preschool in some way. Again thank you all so much your A* team. We will miss you all love S and S.M.
"You see their smiles, you wipe their tears,
You are the one that's forever near.
You hold their hands, you see them grown
They learn so much from you, you know
You keep them safe while they explore
You are the one that they adore
You know they need time to play .
You keep them busty every day
So here is a great big, THANKS to you
For all the amazing things you do! "
"Thank you for the wonderful years we have spent with the Preschool. The school is the bar in which we will compare all future school. We will miss you all. The R family
" Thank you for being the best Preschool ever. I've loved every minute and I'm so happy I made so many friends. I will miss you all so much but I feel very prepared for my big boy school thanks to you" K
" To all the staff. I know D hasn't been with you very long but I am so glad she moved here. What a massive impact you have all had on her. Thank you for taking her on, in such a scary time. It's a big thing- to trust people you don't know with the thing you love most. And to do that in a global pandemic too! you are a hidden gem in Salisbury and I hope you all know how wonderful, impactful and appreciated you are. Again thanks you so much love D, A, J and Z.